Don't miss out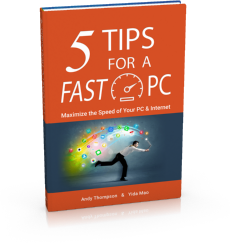 Get a copy of "5 Tips for a Fast PC" when you sign up for our free "PC Tips" newsletter.
Subscribe Now
Knowledgebase

How do I import favorites into Microsoft Edge from another browser?
Posted by CompuClever Support Team on 14 October 2015 11:59 PM
The Microsoft Edge web browser is now the default web browser in Windows 10. However, Edge won't automatically import your favorites or bookmarks from Internet Explorer or other web browsers, even if you upgrade from Windows 7 or Windows 8.1 to Windows 10. You will need to use the function in Windows 10 to import them. Please do the following:

Open the Microsoft Edge
Click "Settings"
Scroll down to "Import favorites from another browser"
Select your old browser (such as Internet Explorer, Chrome)
Click "Import"
The favorites from old browser will be imported to Edge.
---