Don't miss out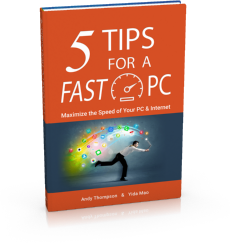 Get a copy of "5 Tips for a Fast PC" when you sign up for our free "PC Tips" newsletter.
Subscribe Now
Knowledgebase

How to Copy and Paste text
Posted by CompuClever Support Team on 15 October 2015 01:12 AM
To Copy and Paste a text, you need to do following steps:
1. Highlight the text: Take your mouse, and place your cursor at the beginning of the text in the box below, then click and hold the left mouse button, while pulling your mouse over the text.
2. Copy the text: Now release the left mouse button, with the cursor over the highlighted text, right click the mouse for options, and select 'copy'.
3. Paste the text: Then over the empty box below, right click your mouse again, and select 'Paste' and you will have copied and pasted the text.
---