Don't miss out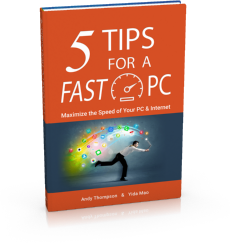 Get a copy of "5 Tips for a Fast PC" when you sign up for our free "PC Tips" newsletter.
Subscribe Now
Knowledgebase

How do I access the "Quick Access" panel in Windows? What is it?
Posted by CompuClever Support Team on 15 October 2015 02:22 PM
Windows 8 removed the Start Menu from the operating system which amkes finding some valuable tools harder to get to. The "Quick Access" menu provides an easy way to get to the most important applications people had accessed through the Start Menu.
To open up the Quick Access panel hold down the Windows key (it has the Windows flag on it) and press the letter 'X'. You then can press a letter to open a number of Windows functions rather than search through the buttons for them. The most important are listed below:

Command Prompt (to open as an Administrator press A)
Control Panel (or P)
Desktop (or D)
Device Manager (or M)
File Explorer (or E)
Programs and Features (or F)
Shut down or Sign out (or U)
Task Manager (or T)
---