Don't miss out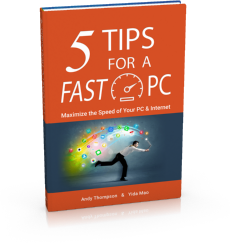 Get a copy of "5 Tips for a Fast PC" when you sign up for our free "PC Tips" newsletter.
Subscribe Now
Knowledgebase

PC TuneUp Maestro is missing the text on the command buttons, what do I do?
Posted by CompuClever Support Team on 26 October 2011 11:03 AM
PC TuneUp Maestro uses the True Type Font (TTF) files Windows supplies when applying text to the command buttons. If the TTF file is deleted or damaged the application cannot generate the necessary text. To restore these files in Windows Vista please do the following:
1) Goto to Control Panel --> Fonts

2) Right-click and select Install Font

3) Select C:\Windows\winsxs
4) Select install
5) When complete restart the computer.
This will restore the lost or damaged files.
---