Don't miss out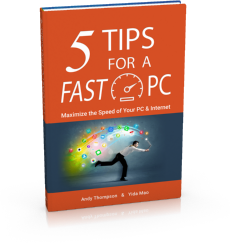 Get a copy of "5 Tips for a Fast PC" when you sign up for our free "PC Tips" newsletter.
Subscribe Now

How to manage the file association in Ultra File Opener
Posted by CompuClever Support Team on 21 October 2015 02:32 AM
You can set the file association by doing the following:
Open Ultra File Opener then click Manage File Associations…
A list of all file types is provided in the category section "All File Types". You can scroll down and select any one or more items you choose, or you can narrow your search by category by first selecting the category type as listed in the left pane. You can use the select all and select none options as well.
After making changes to the settings you can easily restore all the settings to their original default state.
To restore the defaults, do the following:
Click the Restore Defaults button.
When you are done you can click the "Close" button to continue using the program.
---