Don't miss out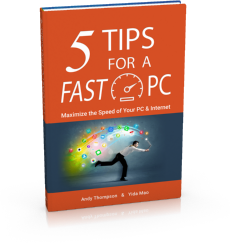 Get a copy of "5 Tips for a Fast PC" when you sign up for our free "PC Tips" newsletter.
Subscribe Now

How to turn on/off product news and recommendations
Posted by CompuClever Support Team on 27 November 2015 10:37 AM
CompuClever Program Management Console retrieves and displays notifications pertaining to the applications you installed. Occasionally, it displays product news and recommendations. Follow the steps below to turn on/off this specific type of notifications:
Launch the management console by clicking Start | Programs | CompuClever | Program Management Console.
Click the Options tab at the top.
Set or Clear the checkbox next to Receive product news and recommendations according to your preference.
CompuClever respect the privacy of our users. For more information please review our Privacy Policy online.
---