Don't miss out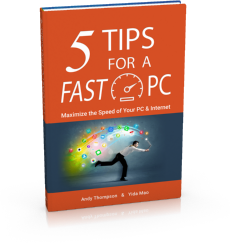 Get a copy of "5 Tips for a Fast PC" when you sign up for our free "PC Tips" newsletter.
Subscribe Now
Knowledgebase

Are there alternative download options for PC TuneUp Maestro
Posted by CompuClever Support Team on 14 December 2015 12:06 PM
The download for PC TuneUp Maestro may occasionally be blocked by other software or your firewall settings. You can try to download it from an alternative download location host by Dropbox:
1. Click the link or copy-n-paste the URL below to your browser:
https://www.dropbox.com/sh/plpq8ypli5v1uqy/AADTndTWRb6pNZmom-yGbNzna?dl=0
2. When your browser finish loading the file share location, click "pctuneupmaestro_setup.exe"
3. You will be prompted with some options, including a direct "Download" option. Select the "Download" option
If you still encounter issues with downloading PC TuneUp Maestro, contact our support team: support@compuclever.com
---