Don't miss out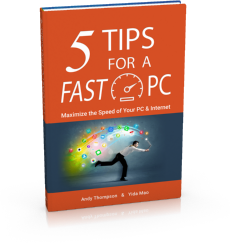 Get a copy of "5 Tips for a Fast PC" when you sign up for our free "PC Tips" newsletter.
Subscribe Now

How do I do multiple installs?
Posted by CompuClever Support Team on 26 October 2011 01:54 PM
Our applications allow for multiple installs using the same license number. When installing the second or third install of the program to your laptop or other system the install process is the same as when you made the first install. Install the trial version of the program to the computer, open the program, click Register Now and enter the license number in the box beside the Activate Now button. When the license is entered click Activate Now and the process will complete.
If you try to install a fourth install the program will not allow the addition installation.
---