Don't miss out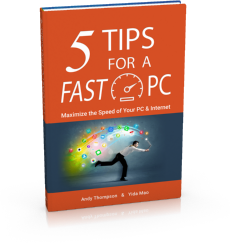 Get a copy of "5 Tips for a Fast PC" when you sign up for our free "PC Tips" newsletter.
Subscribe Now
Knowledgebase

How can I prevent registry entries from continually appearing?
Posted by CompuClever Support Team on 25 October 2011 02:09 PM
There are registry entries that can come back after a registry cleaning application has deleted them. These entries are created by applications to use for things like temporarily storing data for an application. When an entry returns after having been deleted by PC TuneUp Maestro we advise using the Ignore function in Maestro to end this catch-22 cycle.
To Ignore an entry please do the following:
1) Run a Scan
2) Upon completion look to the left column and click on the sub menu that has the remaining issues (for example Registry Issues)
3) The list will break the items to the Registry groups they are is, if there is a + beside the name click on that
4) Right click an entry and then click Ignore, repeat for all entries
5) When all items to be Ignored are selected, click Fix Items
---