Don't miss out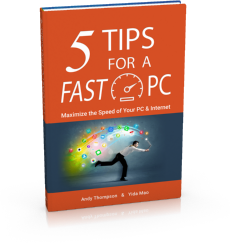 Get a copy of "5 Tips for a Fast PC" when you sign up for our free "PC Tips" newsletter.
Subscribe Now
Knowledgebase

How can I send an error log? What information does it send?
Posted by CompuClever Support Team on 25 October 2011 02:15 PM
The PC Error log Report in PC TuneUp Maestro gathers recent information from the Windows Application, System and Internet Explorer log files. These files contain information detailing errors and events that Windows has gathered for the operating system, the applications you have used, and from Internet Explorer problems. We then can go through this information to get a clearer idea of what problems are happening inside the computer.
You can send us a report by doing the following:
Open PC TuneUp Maestro
Click on About
Click on Get Product Support
Click on Submit PC Error Report
You will see a page that details what information we are gathering, if you agree click on "I agree and continue"
You will then need to include a description of what you are observing as a problem, this will help us focus in more clearly on what issue you are looking to get resolved.
---