Don't miss out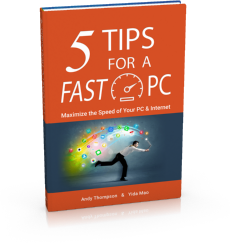 Get a copy of "5 Tips for a Fast PC" when you sign up for our free "PC Tips" newsletter.
Subscribe Now

Why do I get a 210 error while trying to activate the application?
Posted by CompuClever Support Team on 26 July 2012 04:03 PM
The 210 error appearing when licensing one of our programs means that there was an error in the license number, for the most part it was correct, but something is subtlely wrong. It may be a Q was used rather than an O, we have seen it happen when a V is used instead of a U. Your license code does not use the number "0", "8", or "1"; it uses the letters "O", "B" and "I".
Please check the license number sent in the email closely and verify all characters and numbers are correct.
If you are not able to determine the incorrect character please contact our support team, let them know you are receiving a 210 error and also let them know what you are entering as the license number, we will be happy to assist you.
Support can be contacted at: http://www.compuclever.com/support/ticket/
---