Don't miss out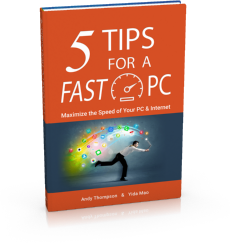 Get a copy of "5 Tips for a Fast PC" when you sign up for our free "PC Tips" newsletter.
Subscribe Now

How do I register PC TuneUp Maestro?
Posted by CompuClever Support Team on 26 July 2012 04:06 PM
Registering the program can be done from your desktop or the Start menu, the desktop icon looks like a robot holding a screwdriver and has the text "PC TuneUp Maestro" under it.
If you cannot find the icon then try the Start menu by doing the following:
Click the Windows icon in the very lower left corner of your screen
Click "All Programs"
Look for CompuClever and click it (you may need to scroll down the list to find it)
Click CompuClever PC TuneUp Maestro
Once the program is open please do the following:
Click "Register Now" in the lower left of the application
In the panel that appears enter your license number in the yellow box with the x's in it.
Click "Activate Now"
---