Don't miss out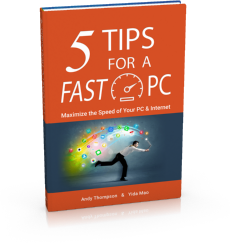 Get a copy of "5 Tips for a Fast PC" when you sign up for our free "PC Tips" newsletter.
Subscribe Now

I no longer have my "Favorites" in Internet Explorer. What can I do?
Posted by CompuClever Support Team on 26 July 2012 04:08 PM
The Favorites bar in Internet Explorer can be affected by a few things, it can be closed or be set to a new folder. PC TuneUp Maestro can correct either of these issues, please open PC TuneUp Maestro and do the following:
Click Fix & Repair
Click Internet Explorer Repair
If the Favorites Bar is missing...
Click Restore Internet Explorer Favorites Bar
If the Favorites Bar is showing but empty
Click Find the Favorites Folder
(a panel should appear with a button for the current Favorites folder and for the Default Folder. Click on each button to open each location, then copy the contents of the Default location to the new location)
---