Don't miss out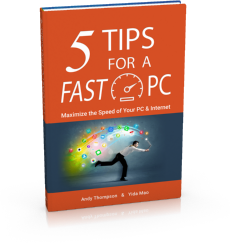 Get a copy of "5 Tips for a Fast PC" when you sign up for our free "PC Tips" newsletter.
Subscribe Now

I lost my license key information, where can I find it?
Posted by CompuClever Support Team on 21 August 2012 04:58 PM
Choose one of the two following options to retrieve your product license number.
Option 1: If the product is currently installed on your PC
Launch the product and go to the main GUI window.
Open the "About" dialog box by clicking the "About" link/button or simply press the F2 key.
Locate the product license number that is displayed and copy it down.
Option 2: If the product is NOT installed on your PC
Visit the license code lookup/retrieval web page at: http://www.compuclever.com/support/transaction-look-up/
Provide the information required to have your product license code(s) sent to you via email.
If you still encounter problems with retrieving your license keys, please contact support@compuclever.com for help.
---