Don't miss out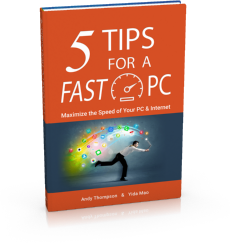 Get a copy of "5 Tips for a Fast PC" when you sign up for our free "PC Tips" newsletter.
Subscribe Now
Knowledgebase

I am trying to open a file and am unable to, can you help me?
Posted by CompuClever Support Team on 25 April 2013 03:53 PM
Yes, we have the "Open File" command in PC TuneUp Maestro which repairs reigstry errors and some file association issues. Our file access service is a bit different from services that are offered on the internet. What it does is the following:

1) It checks your system to see if there is a program that will open the file format in question, if there is it will advise what that program is.

2) If there is a file association but if it is damaged and not working, we will repair it.

3) If there is no program on the system and we do not have direct support for the format we will advise a freeware third party viewer.

To run the check on your system please do the following:

1) Open PC TuneUp Maestro

2) Click Open File

3) Type <the file extension> into the yellow box (please note, there should be no period)

4) Click Start Scan

5) The three steps listed at the top will be run

6) When complete click Fix Items

7) If no application that can run the files is found the program will search for a free application, click Next

8) A link to the advised program will be listed, click the link to go to that program's download page (Please note there can be more than one suggestion, click the drop down button at the right end if you see it to review further suggestions). All the suggested programs have a free version, some have a free and pay-for so please look closely at the advised program download links.

Download and install the advised program to get the support you need for the file format.
---