Don't miss out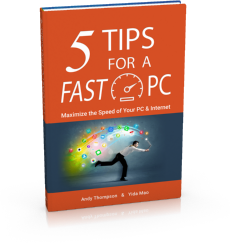 Get a copy of "5 Tips for a Fast PC" when you sign up for our free "PC Tips" newsletter.
Subscribe Now

I get a 240 error when trying to activate a program, what does that mean?
Posted by CompuClever Support Team on 25 April 2013 04:08 PM
A 240 error means the server had detected that you have already installed the program on 3 systems. If you have replaced a system and are installing to a new system please contact support and they will help you get the program to activate on the new system.
---