Don't miss out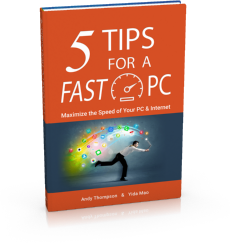 Get a copy of "5 Tips for a Fast PC" when you sign up for our free "PC Tips" newsletter.
Subscribe Now

PC TuneUp Maestro has not resolved my issue, what can I do?
Posted by CompuClever Support Team on 25 April 2013 04:25 PM
The main scan function addresses registry issues and Windows settings only. There are many other issues fixed with other tools in the program. You can open PC TuneUp Maestro and click on Fix & Clean to look at the tools that come with the program to see if they match your problem. If not click on "Main Menu" and then on the Fix-it Center. You can search there for other solutions you can get from us to help with specific issues.
If you cannot find a solution then please e-mail the support team at support@compuclever.com and describe the problem, the error message and what is done on the computer that leads to the error and our technicians will be happy to help you.
---