Don't miss out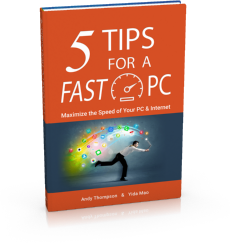 Get a copy of "5 Tips for a Fast PC" when you sign up for our free "PC Tips" newsletter.
Subscribe Now

Can I control what PC Clean Maestro deletes?
Posted by CompuClever Support Team on 25 April 2013 04:43 PM
Yes you can. At the end of each line is a small downward pointing chevron (it looks like a lower case v). If you click on that it will open the group and show what items are deleted by the group. If you click on the checkbox on the left side of the list you can uncheck an item to prevent it from being deleted, or add a checkmark to have it deleted. When complete click on the upward pointing chevron to close the group.
You can do this with each group in the list.
---