Don't miss out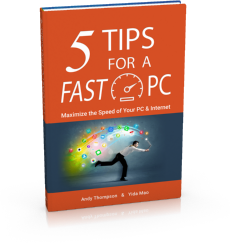 Get a copy of "5 Tips for a Fast PC" when you sign up for our free "PC Tips" newsletter.
Subscribe Now
Knowledgebase

How can I speed up how fast Windows opens?
Posted by CompuClever Support Team on 25 October 2011 02:21 PM
To clean up the Windows start up simply open PC TuneUp Maestro and do the following:
Click on Optimize PC.
Then click on StartUp Management
You will see a list of the applications and services the system loads when you start it
Look through the names and if there are some that are for programs you know you do not use often
Click the button marked "Enable" and change that to Disable
When done click OK and close PC TuneUp Maestro; then restart the computer to see the results.
---