Don't miss out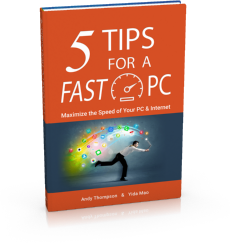 Get a copy of "5 Tips for a Fast PC" when you sign up for our free "PC Tips" newsletter.
Subscribe Now

How do I change File Association settings for Ultra File Opener?
Posted by CompuClever Support Team on 26 April 2013 02:46 PM
You can configure Ultra File Opener to be the program of choice for opening any files it can open that you want it to open. To make these settings please open Ultra File Opener and do the following:
1) In the opening panel click "Manage File Associations..."
2) Across the top are Select All and Select None, use these if you want to have the program open all the formats it can, or none.
3) If you want only specific formats to open with the program simply click on the empty box to the left of any format in the list to have Ultra File Opener be the program of choice to open the format.
4) Once you have made the selections you want click "Close" and you will return to the program.
---