Don't miss out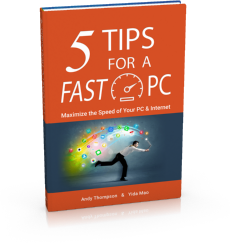 Get a copy of "5 Tips for a Fast PC" when you sign up for our free "PC Tips" newsletter.
Subscribe Now

How is the Uninstall tool used in PC Clean Maestro?
Posted by CompuClever Support Team on 30 April 2013 04:07 PM
The Uninstall tool in PC Clean Maestro has the ability to uninstall programs like Windows does, but additionally remove any empty folders and files left behind by uninstall programs that are not as thorough as they can be. PC Clean Maestro uninstalls programs to the standard Microsoft details for proper uninstalls. To use the function please follow the steps detailed below.
1) Open PC Clean Maestro
2) Click "Uninstaller (it is along the left side of the application panel)
3) Scroll through the list of programs to find the name of the program to be uninstalled
4) Click on the file name once
5) Click the green "Uninstall" button in the lower right of the application panel
6) The unisntall will start, follow the instructions as provided by the uninstaller tool (if any)
7) If the program is completely uninstalled you will get a new panel saying it is uninstalled, simply click "OK".
8) If there are orphan folders and files a panel will appear listing them. Click on the empty box(es) to select what you want to delete. You can click the + sign to the left to review everything the program is advising to be deleted if you wish.
9) Click "Clean Items" to delete the selected items.
---