Don't miss out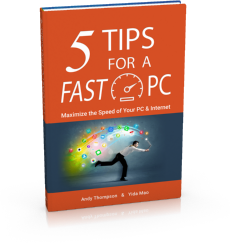 Get a copy of "5 Tips for a Fast PC" when you sign up for our free "PC Tips" newsletter.
Subscribe Now

What kind of items and information does PC Clean Maestro scan and clean?
Posted by CompuClever Support Team on 03 May 2013 04:38 PM
PC Clean Maestro scans the following areas cleaning junk files and removing information that can potentially lead to breach your privacy and online security.
Category
Areas Scanned
Application
Items Scanned
Junk
Installer Files
MS Office
MS Office installation files
Windows Update
Windows Hotfix uninstaller (Windows XP only)
Log Files
Windows Log Files
Windows WMI log files
Windows update log files
Windows scheduled tasks log file
Windows security log files
Other (Cache, Error Reports, Dump files...)
Cache
Windows thumbnail cache
Error Report
Windows memory dump file
Windows error reporting files
History
Windows application debugging history
Other
Windows old prefetch data
Recycle Bin
Recycle Bin
Windows Recycle Bin
Temp & Download Files
Internet Explorer
IE downloaded program files
Temp Files
Temporary Windows update files
Current user temporary files
Windows temp folder
Privacy
Chat & Instant Messaging History
Skype
Skype chat, voice call, & file transfer history
Skype received files
Skype cookies
Windows Live Messenger
Windows Live Messsenger chat logs & received fies
Windows Live Messenger default member name
Internet Browsing History
Firefox
Firefox browsing history
Firefox download history
Firefox search bar history
Firefox cache
Firefox cookies
Firefox session data
Firefox saved form entry data
Firefox offline cache
Internet Explorer
IE Temp Internet files
IE history (visited sites)
IE address bar history
IE favorites (bookmarked sites)
IE cookies
IE start page & secondary start pages
IE index files
IE saved form entry data
IE download history
IE recovery files
IE other index files
IE download directory
Multimedia History
Adobe Flash Player
Adobe Flash Player history
Windows & Application History
Clipboard
Windows clipboard
MS Excel
Microsoft Excel history
History
Windows document history
Windows search & find history
Windows common dialog history
Windows Start menu click history
Windows Start menu order history
Windows Run command history
Windows recent network connections
Taskbar jump lists
Windows saved search history
Windows GUI position data
MS Power Point
Microsoft Power Point history
MS Word
Microsoft Word history
Security
Potential Personal Identity Information
Firefox
Firefox saved passwords
Internet Explorer
IE saved passwords
Windows network passwords
Saved Forms Entry Data
Firefox
Firefox saved credentials and personal IDs
Internet Explorer
IE saved credentials and personal IDs
When using PC Clean Maestro, you can review these items and choose to customize the selections before starting the scan. Refer to the Help File for more information about how to use Scan Settings.
---