Don't miss out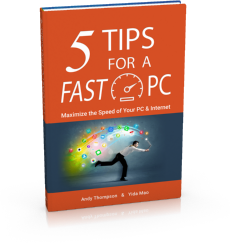 Get a copy of "5 Tips for a Fast PC" when you sign up for our free "PC Tips" newsletter.
Subscribe Now
Knowledgebase

How can I delete cached files and other clutter files from my computer?
Posted by CompuClever Support Team on 25 October 2011 02:24 PM
To remove unnecessary files click Fix & Clean from the Main menu, then click on Hard Drive Cleanup. The application will review these areas of the system and let you know how much space can be saved, you can unselect groups if you do not wish to delete them at the current moment, then click OK to delete the selected files.
---