Don't miss out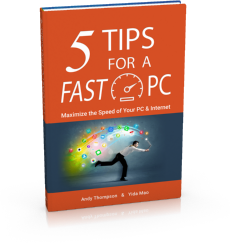 Get a copy of "5 Tips for a Fast PC" when you sign up for our free "PC Tips" newsletter.
Subscribe Now

How to install CompuClever Antivirus Plus
Posted by CompuClever Support Team on 30 June 2015 02:22 PM
The installation of CompuClever Anti-Virus Plus will perform a virus scan of the system to insure the computer is clear of infection before the program is installed. Depending on the number of files on the system, the speed of the hard drive and the processing power of the CPU in the computer the scan time will vary so please be certain to allow time for this before starting the install.
Step 1: Download the installation file from the CompuClever Antivirus Plus website at the following address:
http://www.compuclever.com/products/antivirus/download/
Step 2: Wait for the file to download. Double-click the downloaded file to open the installer, the setup wizard will appear. Follow the steps to install CompuClever Antivirus Plus.
1. Click Install to begin the installation. If you want to change the installation path and proxy settings, before clicking Install, click Custom to change the installation path and configure the proxy settings. Click Install to confirm your preferences and begin the installation. If you change your mind, click the corresponding Use default button.
2. Wait for the installation to complete. Detailed information about the progress is displayed.
3. Once the installation is completed, a summary of the installation is displayed. If any active malware was detected and removed during the installation, a system reboot may be required. You can either close the window, or continue with the initial setup of your software by clicking Get started.
---