Don't miss out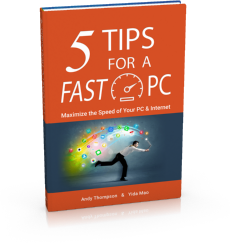 Get a copy of "5 Tips for a Fast PC" when you sign up for our free "PC Tips" newsletter.
Subscribe Now

How to register CompuClever Antivirus Plus
Posted by CompuClever Support Team on 30 June 2015 02:27 PM
Registering the program can be done from your desktop or the Start menu, the desktop icon looks like a shield with a C and has the text "CompuClever Antivirus Plus" under it. If you cannot find the icon then try the Start menu by doing the following:
Click the Windows icon in the very lower left corner of your screen
Click "All Programs"
Look for CompuClever Antivirus Plus and click it (you may need to scroll down the list to find it)
Click CompuClever Antivirus Plus
Once the program is open, a link that indicates the number of days left on your license appears at the bottom of the CompuClever Antivirus Plus window. Please do the following:
Click this link to open the registration window.
Enter the license key and click Register Now.
If you are uncertain what your license number is please double check the email confirming the purchase of the program or send an email to support@compuclever.com and we can send it to you.
---