Don't miss out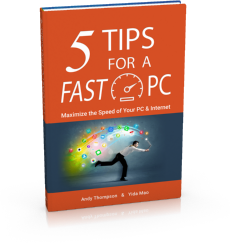 Get a copy of "5 Tips for a Fast PC" when you sign up for our free "PC Tips" newsletter.
Subscribe Now

How to manually remove an infected file from your computer
Posted by CompuClever Support Team on 09 July 2015 03:38 PM
In order to manually remove an infected item from your computer you need to perform the following steps:
1. Restart the computer in Safe Mode. You can do that, by following the steps in our article, here.
2. Display hidden objects in Windows; information on how to display the hidden object can be found here.
3. Locate and delete the infected file (right click on the file > delete). In our example the infected file is:
C:/test/eicar.com.txt
4. After you do this, you can restart the computer in Normal Mode and run a CompuClever Antivirus System Scan to be sure the computer is clean.
If infected files are still found on the system (and they haven't been resolved by the CompuClever Antivirus scan) please generate a scan log and send it to the Technical Support Team via the opened ticket you have with us. You can see here in our article how to generate a scan log.
Important: We recommend manually deleting an infected file only if you are sure the file isn't an important operating system file. Deleting a system file may result in the malfunction of your operating system. If you are not sure about the file, please contact the Customer Care Department.
---