Don't miss out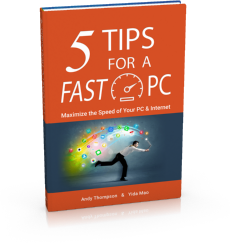 Get a copy of "5 Tips for a Fast PC" when you sign up for our free "PC Tips" newsletter.
Subscribe Now
Knowledgebase

How can I speed up how fast my programs run?
Posted by CompuClever Support Team on 25 October 2011 02:30 PM
To optimize your hard drive please do the following:
From PC TuneUp Maestro's main menu click Optimize PC
Click Disk Defrag
The program will analyze your hard drive and advise what to do (to defrag the drive or if that is not necessary)
If you click Defragment Now you will get a panel offering which drives are to be defragmented, select your drive(s) and click OK
The process will take a varying amount of time depending on the size of the drive, how much data is on the drive, and how badly defragmented the drive is. Once it is complete click on OK.
---