Don't miss out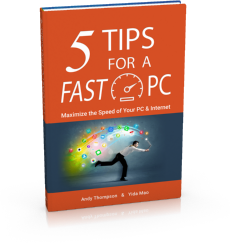 Get a copy of "5 Tips for a Fast PC" when you sign up for our free "PC Tips" newsletter.
Subscribe Now

Download installer for CompuClever Antivirus PLUS
Posted by CompuClever Support Team on 28 August 2015 12:19 PM
If you encounter any issues with downloading the installer of CompuClever Antivirus PLUS, this article provides an alternative solution for downloading the installer.
CompuClever Antivirus PLUS is tested and certified by Microsoft(TM) and it has also passed the VB100 Antivirus Certification Test with a full mark. There are two ways of downloading the installer:
1. From the product page: http://www.compuclever.com/products/antivirus/
Click the Download Free Trial button
2. Alternatively, you can also download the installer from the following Dropbx(TM) links, depending on the version of your Windows:
For Windows XP and Windows Vista:
For Windows 7, Windows 8.1, and Windows 10
After the web page completes loading, locate and click the Download button, which could be located at the top-right corner.
Please note: you do NOT need to have a DropBox account in order to download the installer. If you are prompted to create an account, you can cancel/close the prompt and still proceed to download.
If you require any assistance with either downloading or installing CompuClever Antivirus PLUS, please contact our support team: support@compuclever.com
---