Don't miss out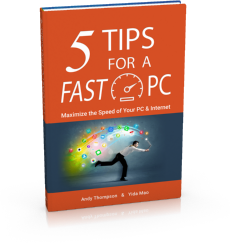 Get a copy of "5 Tips for a Fast PC" when you sign up for our free "PC Tips" newsletter.
Subscribe Now

My registration is not showing up, it says I have less than thirty days but I have purchased the program.
Posted by CompuClever Support Team on 29 September 2015 01:01 PM
This can happen if the program is having issues connecting to the registration server. The program is licensed on the computer but you do not see the full period for the registration period. This is usually the result of internet sow downs where the server either is not connected to, or responds within the timout period. Simply keep using the program and the program will connect to the server at a later time.
---