Don't miss out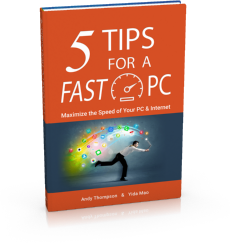 Get a copy of "5 Tips for a Fast PC" when you sign up for our free "PC Tips" newsletter.
Subscribe Now

Error opening file for writing: Bootor64.sys
Posted by CompuClever Support Team on 29 September 2015 04:30 PM
During uninstall or program update on Windows 10, some users may encounter an error message:
"Error opening file for writing: C:\Program Files (x86)\CompuClever\PCTuneUpMaestro\Bootor.sys"
To resolve this issue, you need to stop a Windows service, used by the StartUp Management and installed by PCTuneUpMaestro.
Please follow the steps below:
Start Command Prompt as an Administrator. (View this article to learn how...)
In the command prompt window type this command (without the double-quotes): "sc stop CompuCleverBootor"
Press the Enter key
This should stop the CompuCleverBootor driver and you can uninstall or re-install PCTuneUpMaestro
Our development team is currently fixing this issue and we will report back once the status changes.
---