Don't miss out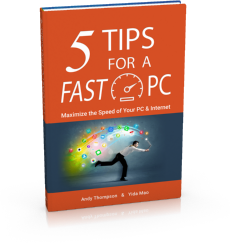 Get a copy of "5 Tips for a Fast PC" when you sign up for our free "PC Tips" newsletter.
Subscribe Now

How to print or save a document in Safepay
Posted by CompuClever Support Team on 09 October 2015 03:39 PM
In CompuClever Safepay, you can print to an acutal printer that's connected to your PC, either via the network or physically. Here is how:
Right-mouse click to bring up the context-menu and select Print.
Unfortunately, Safepay doesn't support print to a virtual printer (e.g. print to a virtual PDF printer) for security reasons.
If the website you visit provides a save or export to document function, you can use if you were in the actual desktop environment. After you have executed the save or export command, you just have to swtich back to the desktop environment to locate and open your document.
Learn how to toggle between CompuClever Safepay and the desktop
---