Don't miss out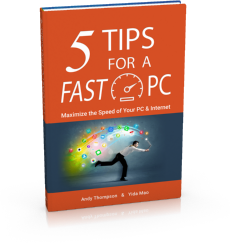 Get a copy of "5 Tips for a Fast PC" when you sign up for our free "PC Tips" newsletter.
Subscribe Now
Knowledgebase

How do I schedule PC TuneUp Maestro to run automatically?
Posted by CompuClever Support Team on 26 October 2011 10:41 AM
PC TuneUp Maestro offers a scheduling function so you can arrange for it to automatically run scans if you wish, the Scheduler tool is found under the Options section in the upper right of the opening panel. You would click Options and then Smart TuneUp Schedule. In there you can arrange the time and day(s) you want the application to run, and which tools. There are also addition controls for which parts of the registry are scanned, and some application settings (for application updates and so on).
To schedule the defragmet tool you would also go to the Options and then click on Disk Defrag Schedule. You can then enable the function, set which drives will be defragmented, and the type of defragment (Full or Quick) that will be done.
Once you are satisfied with the settings click on OK to save them.
---