Don't miss out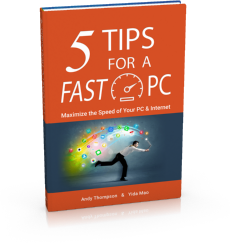 Get a copy of "5 Tips for a Fast PC" when you sign up for our free "PC Tips" newsletter.
Subscribe Now
Knowledgebase

How do I display hidden objects in Windows?
Posted by CompuClever Support Team on 14 October 2015 02:16 AM
These steps are useful in those cases where you are dealing with a malware situation and you need to find and remove the infected files, which could be hidden.
Follow these steps to display hidden objects in Windows:
1. Click Start, go to Control Panel.
In Windows 8 and 10: From the Windows Start screen, locate Control Panel (for example, you can start typing "Control Panel" directly in the Start screen) and then click its icon.
2. Select Folder Options.
3. Go to View tab.
4. Select Display contents of system folders (for Windows XP only).
5. Select Show hidden files and folders.
6. Clear Hide extensions for known file types.
7. Clear Hide protected operating system files.
8. Click Apply and then OK.
---