Don't miss out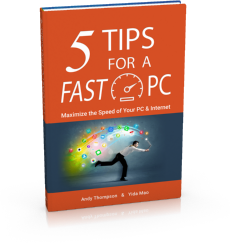 Get a copy of "5 Tips for a Fast PC" when you sign up for our free "PC Tips" newsletter.
Subscribe Now
Knowledgebase

How to delete the cache in Microsoft Edge
Posted by CompuClever Support Team on 14 October 2015 12:56 PM
Windows 10 is replacing Internet Explorer with the new Microsoft Edge. The layout of the program is different but you still need to delete the cache in the program from time to time to keep the program running optimally. Use the following steps to clear your browser history and Cache in Microsoft Edge:

1) Click the Hub icon .
2) Click the History icon .
3) Click the link labeled Clear all history.
4) Check the boxes for each item you want to clear.
5) Click the Clear button.
---